We've just released postcode tiles for Australia in zoom levels 5-17. These tiles are available to use on your own site for a $250 signup fee plus the regular per hit charges that apply to all our programs. Each tile delivered counts as a single hit.
Here's a sample at zoom level 14: (Sydney Harbor)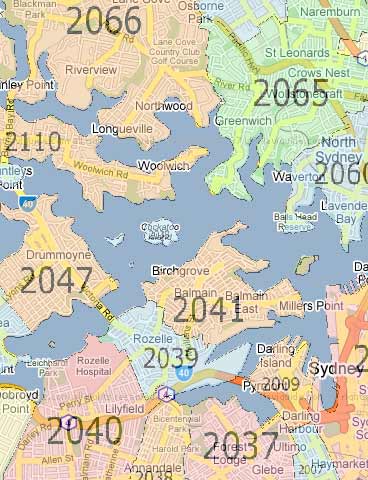 If you'd like to sign up to use these tiles on your site, send us an e-mail (click here) and we'll send you the details on how this can be accomplished.
Tiles for USPS Zip Codes and ZCTA's for the United States are also available...