Today we released our first Android Mobile Application to the Android Market.
This offering shows a shaded polygon with your current zip code along with a marker showing your position.
For those with Android devices, search the market for "What Zip Code" under the reference category and you'll find it.
Screen captures:
Splash Screen: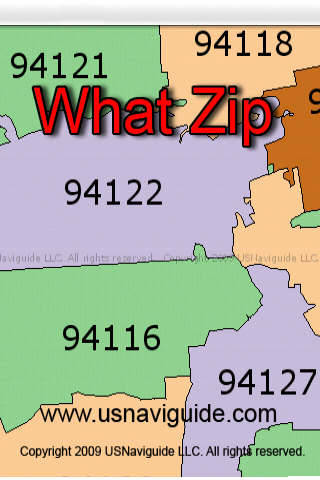 Output Screen: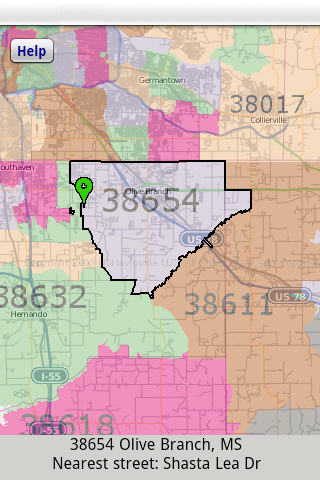 If you see a red or yellow circle under the pin, that indicates the error range of the position fix. More accurate fixes result in a green pin (as shown). No circle visible indicates the fix is too accurate to depict it as anything other than a point.